Here is a sampling of organisations we have funded across our giving themes of Community Resilience and Climate Action:
Originally established in 2008 to create greater appreciation for the Burren landscape, the Burrenbeo Trust charity is now dedicated to connecting all of us to our places and our role in caring for our environment and heritage.
Our funding will assist the charity to build on its work to ensure the conservation of the Burren as a living landscape, to promote its place-based learning programmes across Ireland and to advocate for natural and cultural heritage.
The Community Foundation for Ireland is part of a global network of Community Foundations, has been established in Ireland for over 20 years and partners with a range of donors and organisations in promoting equality and thriving communities. Its biodiversity fund assisted 45 communities to prepare biodiversity action plans.
Sunflower funding assisted a number of communities in Counties Mayo and Limerick to prepare such action plans.

Foróige is a youth development organisation that engages with young people and volunteers across Ireland. It engages with young people through volunteer-led clubs and staff-led youth projects.
Our Foundation grant helped Foróige to re-establish its volunteer-led youth work across the country post-COVID through volunteer training and support and the organisation of interclub events.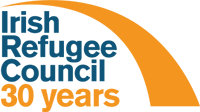 The Irish Refugee Council provides support and services to refugees in Ireland and advocates for humane and dignified procedures and responses to people fleeing persecution.
The funding from the Foundation was used to strengthen the IRC resources at a time of unprecedented demand for its services arising from the Ukraine war.

The Irish Research Council funds research across all disciplines. Its New Foundations Scheme supports researchers in disseminating their work across society.
The Foundation's funding goes to a new strand 'Engaged Research in Climate Change and Biodiversity'. It will fund 10 projects of up to €20,000 each over a 12 month period.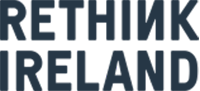 Rethink Ireland works with partners to support charities and social enterprises across Ireland post the COVID-19 pandemic. The Rethink Ireland Impact Fund for Munster, backed by the Department of Rural and Community Development Dormant Accounts Fund, was aimed at innovative projects promoting health and wellbeing across all ages.


Our Foundation joined a partnership of other philanthropies and private donors to fund 10 innovative projects across Munster supporting physical and mental wellbeing.

Trócaire is an overseas development agency that works in partnership with communities in over 20 countries to relieve poverty and tackle injustice.


The Foundation's funding was aimed at improving water access for vulnerable communities affected by drought in Southern Zimbabwe through the installation of 12 community water points and solar pumps.